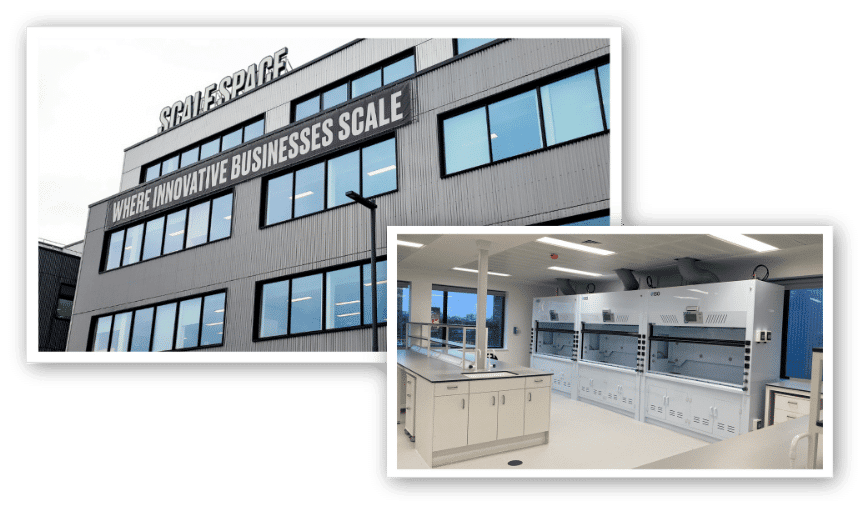 Client Information: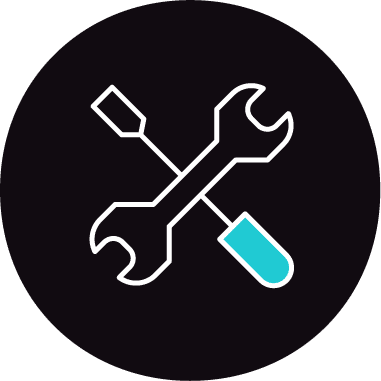 Industry: Biotechnology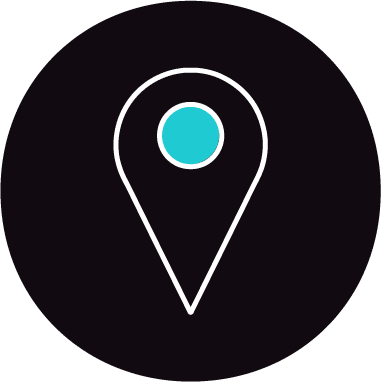 Location: Scale Space, 58 Wood Ln, London, W12 7RZ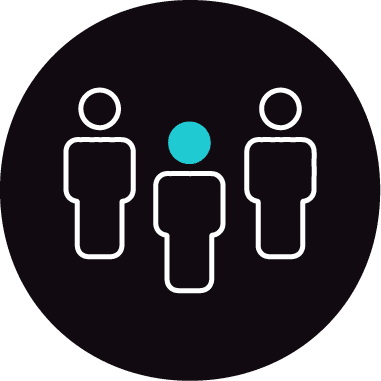 Size: 10 - 50 employees.
Company Bio
Puraffinity is a green technology company, that's committed to designing eco-friendly, SMART materials for environmental applications. They believe in the power of science to solve global pollution challenges.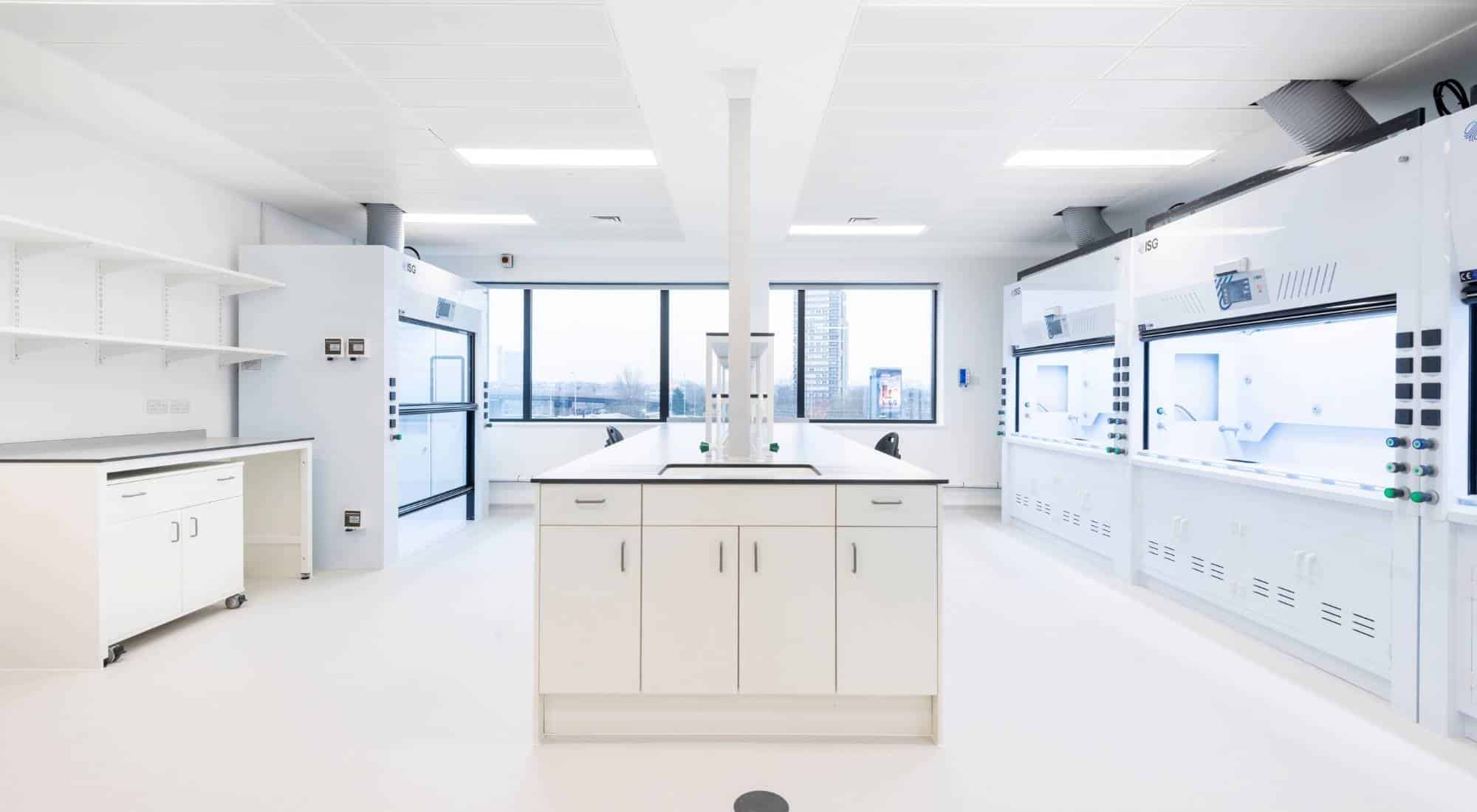 Project Overview
TION Global Limited has designed, installed and commissioned five cutting-edge polypropylene fume cupboards at Puraffinity's new laboratory in Central London. The primary aim of this project is to increase Puraffinity's R&D capabilities and help the company achieve its annual growth targets.
Initially, the project focused solely on relocating the business to larger premises. However, it soon became apparent that the company also required a series of specialised fume hoods to overcome their increased research demands.
The Brief
The project requires five new ducted fume hoods with a supporting ducting system to safely run experiments over several hours without manual intervention. Consequently, the products must provide sufficient longevity and ROI with exceptional corrosion resistance.
Air extraction must also be reduced by 70% (reduction in FV and installations of Dynamic VAV system) due to the lack of makeup air and energy conservation needs.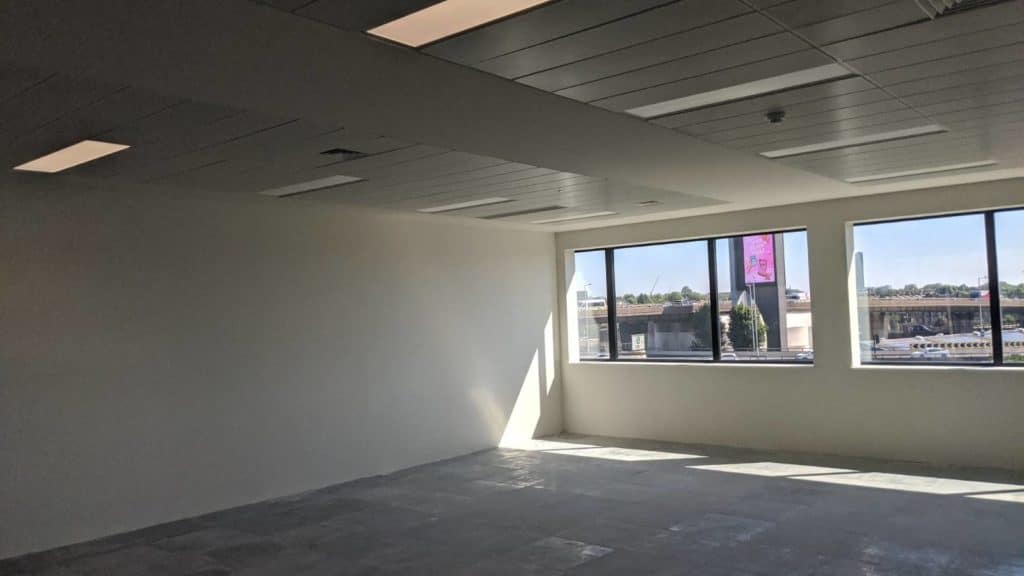 Equipment Parameters
Our polypropylene shells come with a 50-year guarantee to ensure product reliability over a substantial period. We also fit each cabinet with a state-of-the-art control system and red-light alarm. The alarm will visually notify the user of any potential hazards, such as a drop in airflow consumption.
Ensuring the equipment is able to withstand harsh chemicals, VOCs, corrosives, and particulates are crucial to maintaining a positive ROI. As such, polypropylene, not metal, with be the material of choice.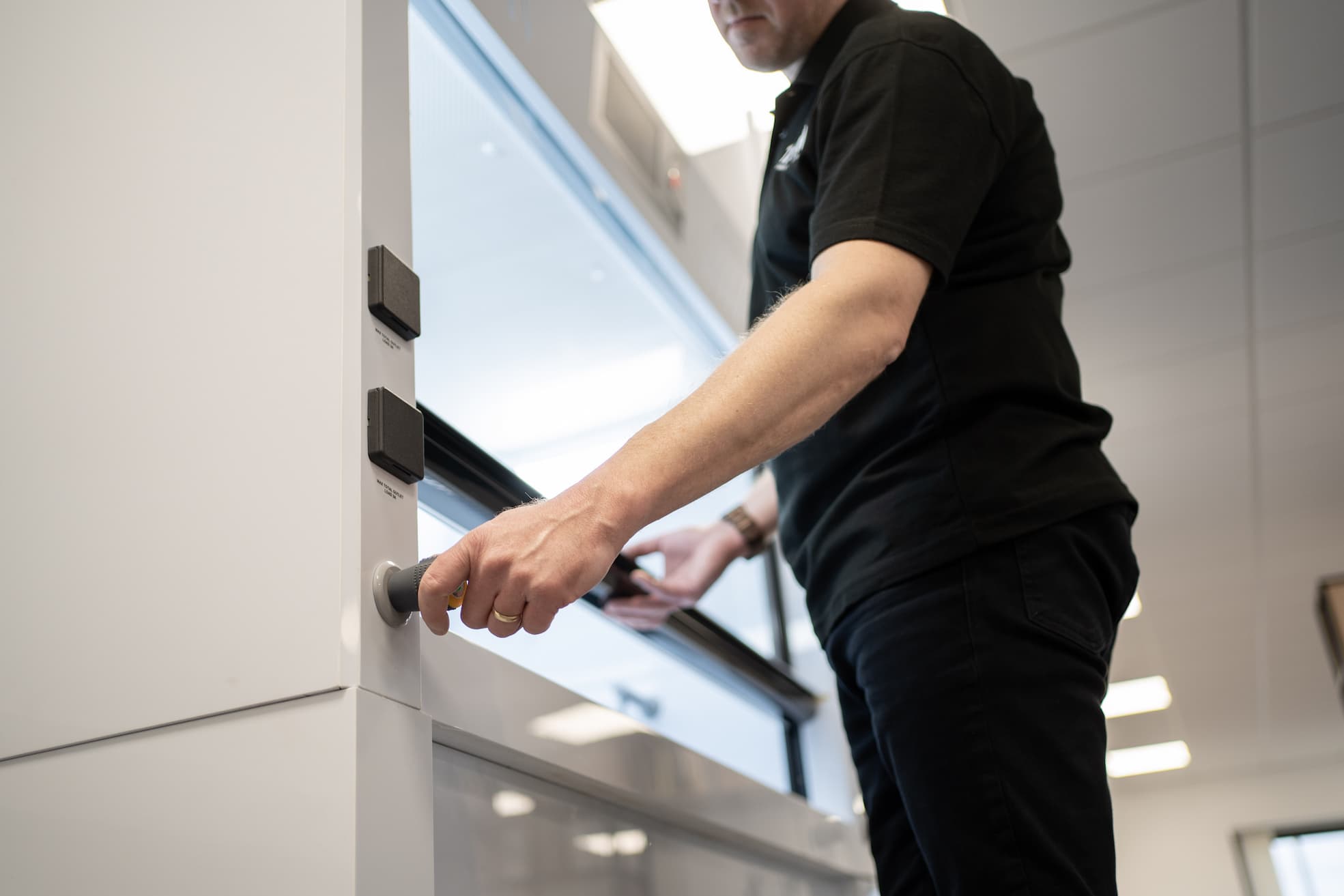 Discover
This includes an extensive breakdown of project budgets, such as building specifications, processes, workflows, and the laboratory itself. We understand the importance of capturing project details early on to reduce the chance of price complications.
Professional On-boarding
Three Step Customer Process
In order to guarantee the equipment we supply meets Puraffinity's exacting demands, our senior project management team has created a three-stage client onboarding process:
Develop
During the development stage, you will collaborate and engage with core TION personnel and project stakeholders to develop a solution that is fit for purpose within your chosen space. Our aim is to alleviate any concerns or potential roadblocks and arrive at a final specification.
Discover
All our units are built from virgin grade polypropylene, which is highly corrosion resistant, simple to clean, and fully welded. And did we mention our 50 year corrosion-free guarantee?
deliver
This is where the rubber meets the road, and we transform your build space into a working laboratory. Our delivery personnel will coordinate with your team to ensure that every step of the program is clear, concise and delivered on time by working closely with on-site contractors.
Phase 1: Fume Cupboard Procurement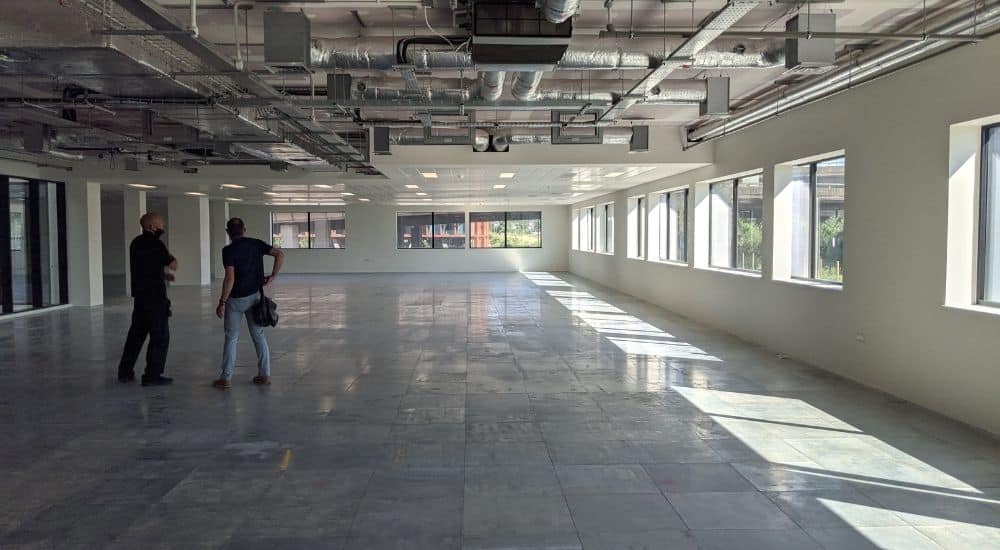 Grasping the logistical challenges posed by delivering over 2 tonnes of scientific equipment is no ordinary feat. First, we need to design the equipment with Puraffinity ensuring that each component is accessible to the site (considering doorway widths etc.). Then ship each individual piece to our storage facility in the Midlands.
The second is arranging transportation and offloading procedures on-site and coordinating with our delivery team. Most laboratories and active building sites require safety inductions and protective clothing (PPE), all of which need to be considered.
Phase 2: Fume Cupboard & Ducting Installation
Puraffinity's laboratory is located three stories high in the heart of London's White City district. In order to reach the third floor, we used an electric stair climber to lift the unit's piece by piece. Installing the products is relatively easy due to our familiarity with the units and specialist VAV and air extraction knowledge.
One unique feature of Puraffinity's two bespoke walk-in fume cupboards is the ability to use a folding benchtop to create additional working space. In addition to installing auto-closing sashes to minimise user errors and reduce energy waste.
The ducting installation included a state-of-the-art VAV solution on a single extract system. A fresh air bleed apparatus was also installed to make certain the main duct pressure remained constant and contained whilst reducing energy loss.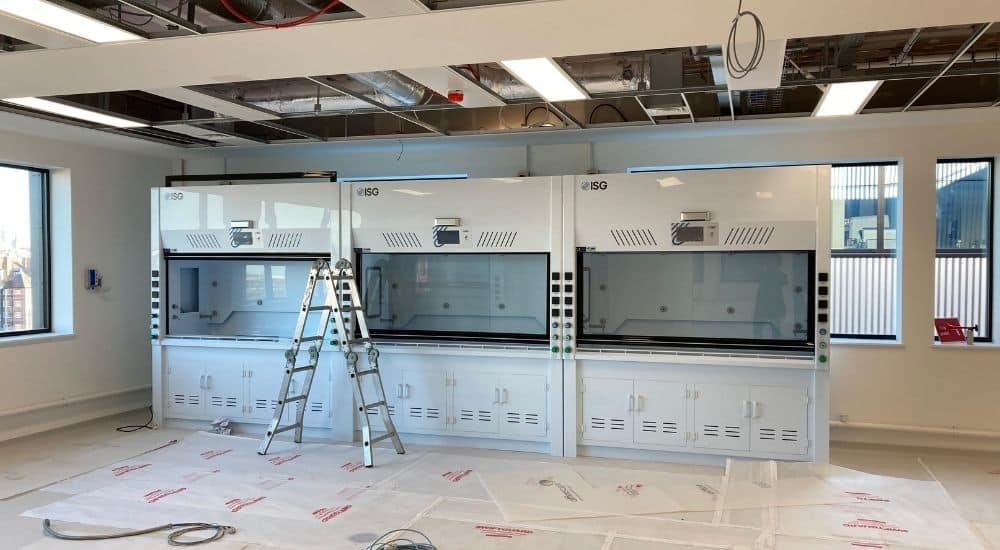 Phase 3: Operational Checks And Project Sign-Off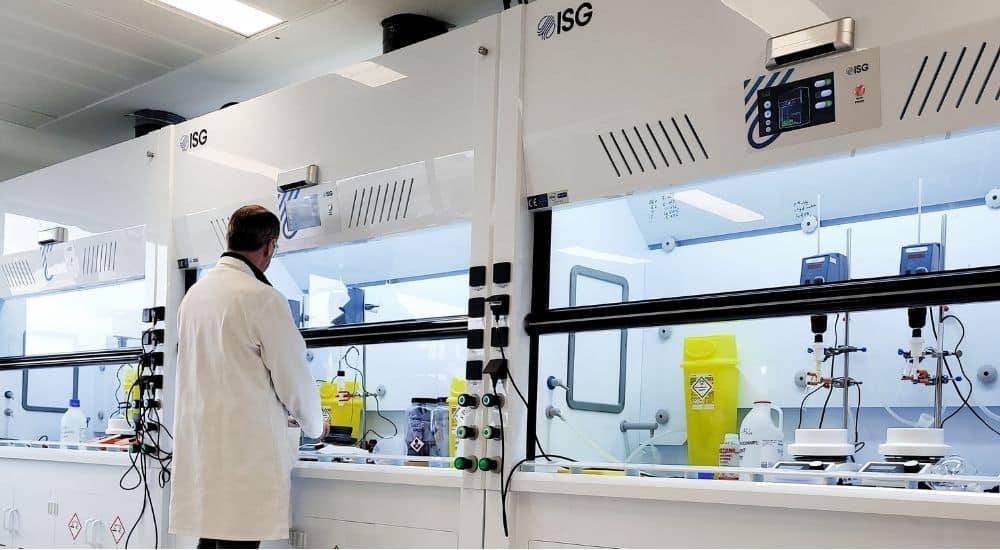 Once the products are fully operational and connected to the ducting, we then undertake our performance and QOL checks. We measure airflow, product functionality and safety before final commissioning.
We also offer an annual maintenance plan in three separate tiers, bronze, silver and gold. This covers all electrical components and regulatory tests.
Safety is a crucial element of every product we manufacture. To ensure containment is maintained at all times, our products feature integrated alarm systems that can be programmed to monitor airflow and sash height. In addition to date specific timers.
These audible and visual notifications are particularly useful for laboratory personnel with an audible or visual impairment.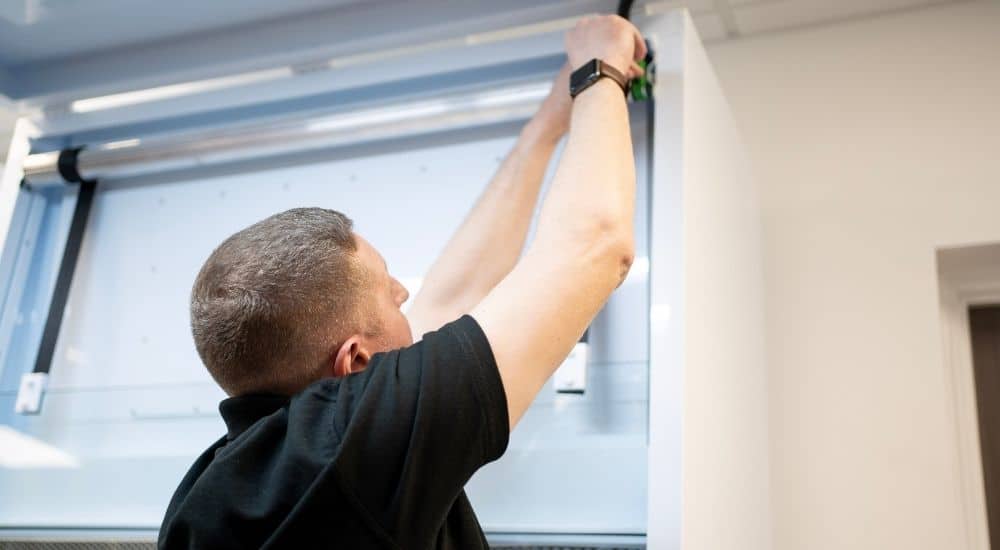 Working With TION Global
This case study showcases our expertise, superior product quality and excellent customer care. Since installing our fume cupboards, Puraffinity has continued to work closely with our business to develop new equipment.
If you are interested in working with TION Global. Then please contact our project management team today.
Arrange a

free consultation

to discuss your requirements with one of our team.
Speak to an Expert