How Does The Service Work?
There are several elements to our hassle free preventative maintenance solutions which include
Fully maintained asset list - Many of our clients don't have a fully asset register of all of their cabinets due to the fact they are purchased at different times. Step 1 of our hassle free process is to ensure all assets are registered on our portal and shared back with you.
Managed for You by Us - Service management is what we do. From ensuring that you have engineers booked in at the right times throughout the year to completing certification to proactive reporting on remedial works. Our work is based on us being an extension of your team
Online Portal - All service contracts (silver and above) are tracked through our online portal. This allows you to track assets, view previous notes, track next test dates etc.
Contracts - Contracts can be 12 months, 3 or 5 years. Dependant on your requirement there will be a solution for you. There is even an option to spread payments over multiple months via Direct Debit which allows new cabinets to be added and removed from contracts as required.
Biosafety Cabinet (Microbiological Safety Cabinet) Testing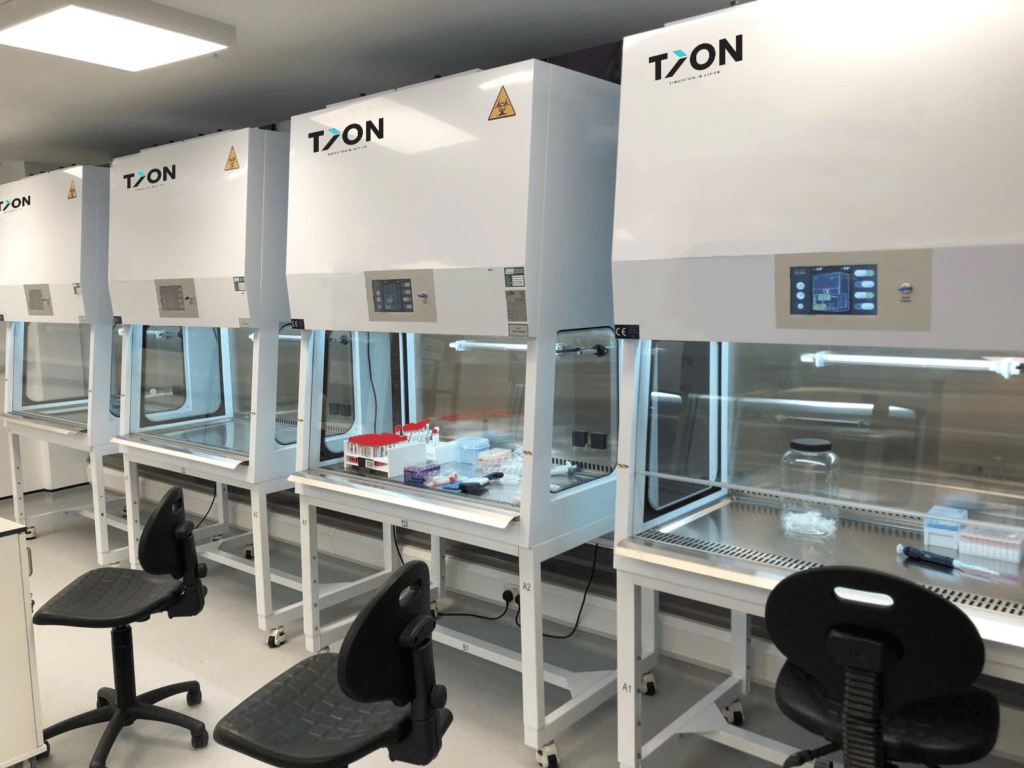 Biosafety cabinets must be maintained and tested at least every 14 months. All of our engineers are trained and qualified to test in accordance with EN12469. Service and maintenance can include
Ki-Discus containment testing
DOP Testing (what is DOP testing)
Control systems testing including alarms
Airflow testing and calibration
Class I, Class II and Class III cabinets can be included
Full documentation and calibration certificates issued for each cabinet
Fume Cupboard Testing and Maintenance
Fume cupboard testing and annual maintenance comes in many shapes and sizes. From the testing regime to the reporting there are multiple levels of service depending on your requirement. All Fume Cupboards should be tested every 14 months in accordance with EN14175. TION is set up to offer the entire range of testing including:
Annual Airflow Face Velocity Testing
Containment testing (SF6 Containment Testing)
Full preventative maintenance including ductwork, fans, stacks
Advanced warning reporting on end of life equipment or parts
Full documentation and calibration certificates issued for each cabinet
Online portal asset tracking to track maintenance requirements and previous service visits per cabinet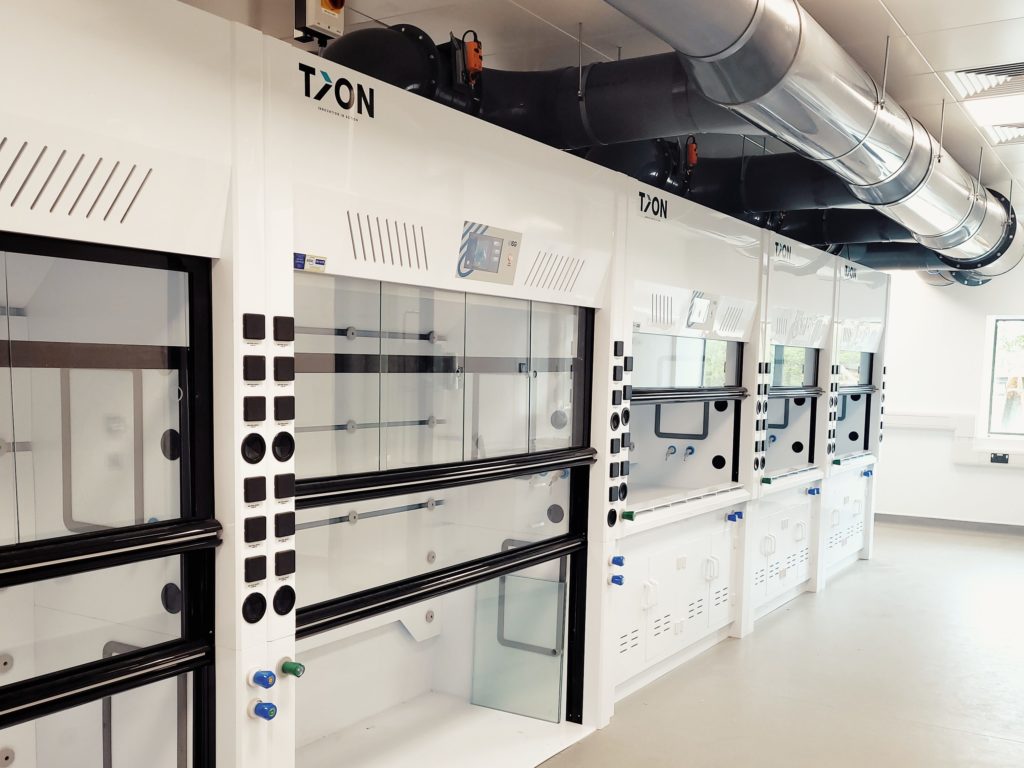 Other Testing Services
We have other testing services for many other products including the following:
Laminar Flow Fume Cupboards
Laminar Flow Cabinets/LAFs
Forensic Drying Chambers
Downflow benches
Fume extraction booths
LEV arms
....and more